Harness Your Strengths and Play Your Life Big!
Now's a perfect time to explore opportunities to create more momentum and success in 2021 with our first newsletter of the year. In coaching, our clients may feel at a loss to create sustainable change and be successful with their goals and priorities. As a result, they may limit their level of engagement and goals to play it safe, to avoid encountering more disappointment or trouble in their life. The truth is, there are so many positive attributes and strengths with having ADHD that pre-wire those individuals for amazing success.
>> What goal would you focus on in 2021 if you knew that you could not fail or could handle and move past the roadblocks when they get in the way?
>> Which of your strengths will contribute to accomplishing your goals?
The answer lies in applying your unique ADHD related traits and character strengths to support your success. Throughout this year, we will dedicate our monthly newsletter to focus on strengths and the amazing ways you are Wired to Win with ADHD.TM
Let's begin with the strength of creativity.
Creativity is at the heart of anyone with ADHD. How it's expressed will vary from one individual to the next. At the core of creativity is the ability to imagine and create what's new and novel or how we approach what lies before us. Examples might include unique art and expression, new processes, inspiring words, fresh ideas, out-of-the-box thinking and problem solving, innovative approaches, and more. Those who engage in creativity are bringing their unique wisdom and intelligence to the world. They can easily get into a state of flow and create something special to impact their life in a positive way and even better contribute to a larger need for others in the world. We all need more of that these days.
You, too, are a creative soul. The big question becomes, where does your creativity surface and shine through in your life? If you are not sure, ask the people who know you well where your creativity shines best. But, don't just stop there. In the upcoming week, identify two or three opportunities were you will leverage your strength of creativity to help you play big in life. And when you do, find a way to capture that moment of your strength in action. Keep it in front of you.
Remember that when you use your strengths, life brings you more opportunities and success and helps you play your life out in fulfilling ways. Here's to you and your creative days in 2021.
In the next newsletter, we explore using the strength of curiosity.
COOL RESOURCE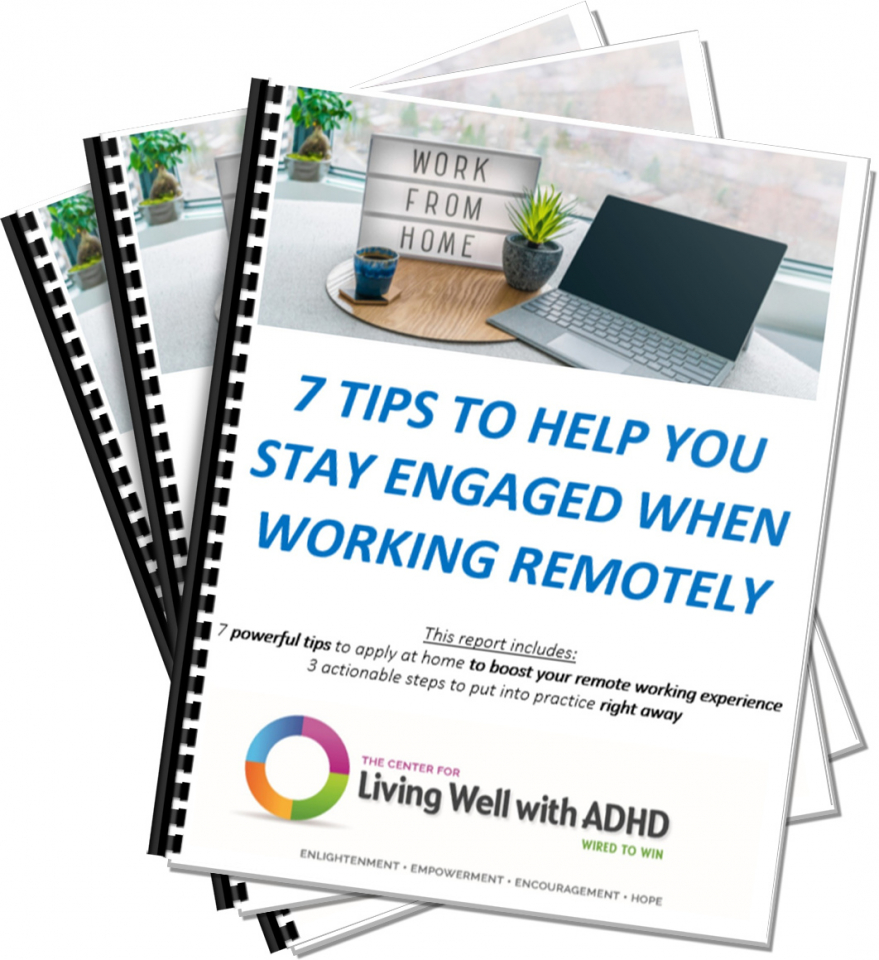 Working remotely has become more the norm. Sometimes it's easy, and sometimes it gets a little complicated. Here is one of our quick guides with some tips to help if you have an interest. Included:
7 powerful tips on how to turn things around quickly
3 easy, actionable steps you can put into practice today
More work-in-place tips to add to the list with
UPCOMING EVENTS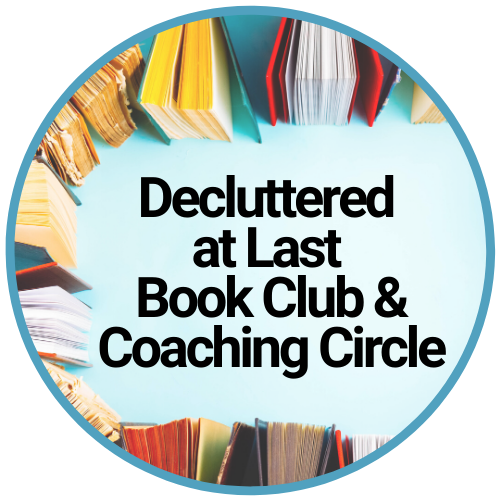 Declutter Time! There's never been a better time to get organized and clear out all the excess stuff. So if you are interested in freeing up your space and inviting new energy and organization into day to day life, this group is a great opportunity. The program starts up again on Monday, January 25th, and meets for 6 consecutive weeks to work on decluttering goals together. Click here to learn more.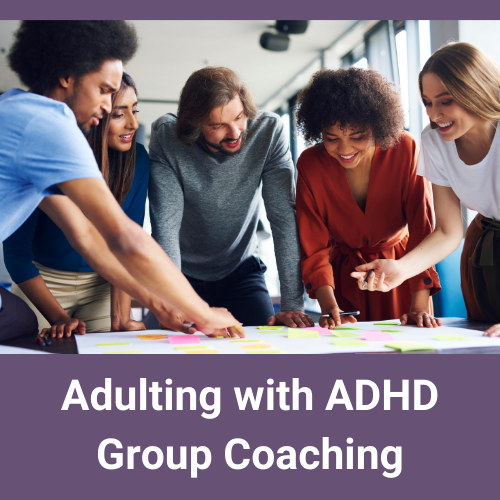 Calling all millennials! This group is for ADHD folks in their 20s and 30s seeking new, ADHD-friendly approaches for getting started and completing projects, maintaining a decluttered home space, setting a regular sleep schedule, time-management, incorporating creativity, and more. Coaching topics will be responsive to the group's interests. Participants will be coached in a supportive group setting alongside others wanting to make similar changes, plus an individual coaching session once per month. Two spots open. Click here to learn more.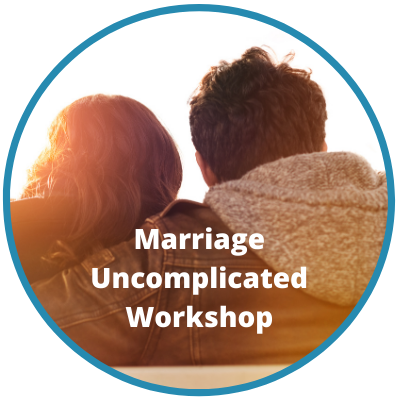 Love (and some strategies) help keep us together! This 8-week research study and workshop is designed for couples where one person has ADHD and the other does not. It is a huge awareness builder focused on improving the relationship, bringing more balance and workable strategies into the mix. The workshop starts this Wednesday and there is an opening for one more couple.
Click here to learn more.
Connect with Us
Who's ready for a big reset in 2021? Now is the time to start thinking about what you want to be different in the new year. How do you want to grow as an individual? What changes do you want to experience in different areas of your life? Working with a coach is a great way to get you off to a fast start in the new year.
Are you curious about coaching? Our coaches are available for a complimentary get-acquainted session to learn about your goals and explore how coaching can add to your personal well being and satisfaction.
Schedule a Complimentary Session Today!
Let's get acquainted, understand your needs, and explore how ADHD and Executive Function skills coaching can help you achieve your goals.
Robin Nordmeyer Minnesota

Katherine Jahnke Texas

Riley Karbon
Minnesota

Griffin Rouse
Colorado

Victoria Roche
New Jersey
New York Metro