Many of us are beginning the transition to our fall activities, which will likely involve learning or working at home, again. We all learned a lot from the first go-round of what worked and what didn't work so well. Out next few emails will include a four-part series sharing tips on what helps. First up, how to stage the environment for more success.
Part 1 - Stage The Environment
Stage the environment to feel more like you are at your office or school. Spend a little time reflecting on what helped in your work or school environment that led to better focus and effort? Get creative on how you can set up the same environment in your home. Everyone has different preferences
Avoid comfy places - Our environment sends us signals for working and learning. The living room couch or a bed is not the new office or classroom, especially at the time of day when you are most productive. Set up one or more work stations in your space. Most of us get a boost out of changing up where we are working or being in a different classroom. Pick two to three spots in your home for work stations. Sometimes it can help to shift around to a new station bringing your backpack or briefcase with what you need to do the work.
Build-in people energy and accountability - Many of us are better at working or learning when we are around others doing the same. This is known as a body double strategy. If you are alone, consider finding a virtual work-along group to create that energy. If you are sharing your home with others, consider having your work stations visible to one another. If you use this strategy set up some common ground rules around breaks and interruptions.
Minimize distractions - Notice the things that take you off track or slow you down. Is it certain kinds of noises, alerts or interruptions from your cell phone, tempting sites open on your computer, people walking or talking near your workspace, a cluttered place to work. If you are not sure what distracts you, then do a little research. Every time you get off track, notice what it is, and add it to the list. Then strategize and get creative on how to eliminate them one at a time.
Keep a time reference and schedule in front of you - With ADHD, we might not sense time passing and miss out on our scheduled commitments. Putting an analog clock up that is in our view can help us check in with what we are doing and our work or school plan. Schedule alerts or timers to help you stay on track. The Time Timer or similar device is an excellent way to help you monitor time and how you are spending it. Having your schedule written out and near you can help you track the work on your intentions.
We hope you find one or more of these helpful. Next up will be ADHD Friendly Approaches To Learn and Work at Home.
ADHD Classes and Group Coaching:
Our ADHD Classes have moved to Sundays afternoons. Our next class is on Building Executive Function skills. Our ADHD Classes cover essential topics we teach over and over to our clients to help navigate and improve on their experiences with ADHD. Click here to see the schedule and learn more about the classes.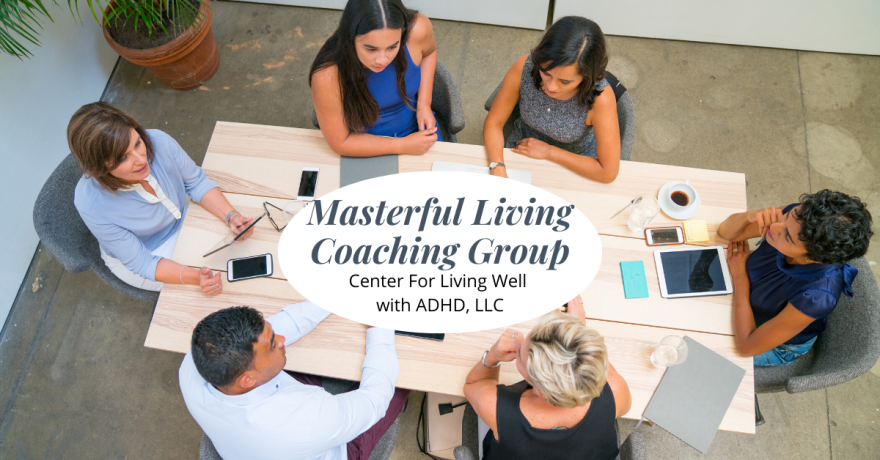 There are still some spots left in the Masterful Living with ADHD Group that meets on Tuesday evenings or Wednesday mornings. The opportunity for joining these two groups ends on September 8th. If you have an interest about the group, reach out to Kat@ADHDCoach.life or Robin@ADHDCoach.life with your questions or to arrange a time to chat. Or head on over to our Group Coaching page to learn more and register.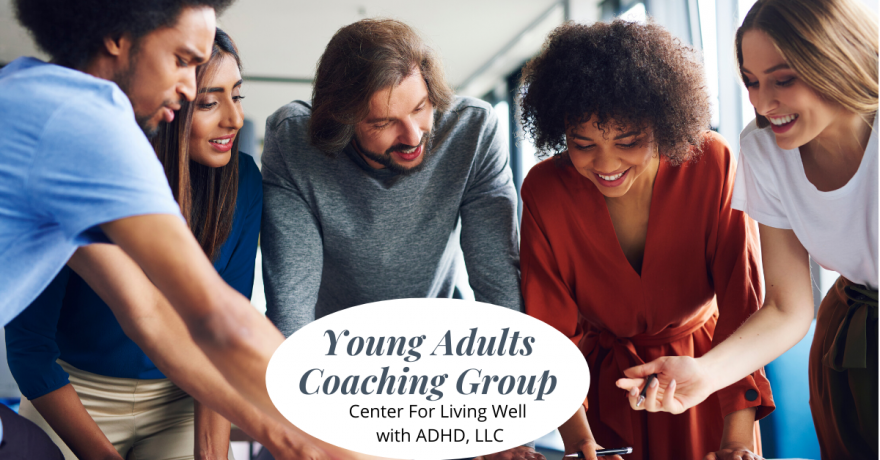 Registration has opened for our Adulting with ADHD Group that begins in September on Wednesday nights. This group is for ADHD folks in their 20s and 30s seeking new, ADHD-friendly approaches for getting started and completing projects, maintaining a decluttered home space, setting a regular sleep schedule, time-management, incorporating creativity, and lots more. This is a small group, limited to 8 individuals. Enroll soon to save your spot. You can learn about the Adulting with ADHD Group on the Group Coaching page. Or reach out to Griffin@ADHDCoach.life or Riley@ADHDCoach.life with your questions.
Looking for Individual Coaching Support?
We still have a few openings for individual Clients. Visit the Meet our Team page to learn more about us and arrange a complimentary Get Acquainted Session.
All our best in your week ahead,
Center For Living Well with ADHD, LLC