August 9, 2022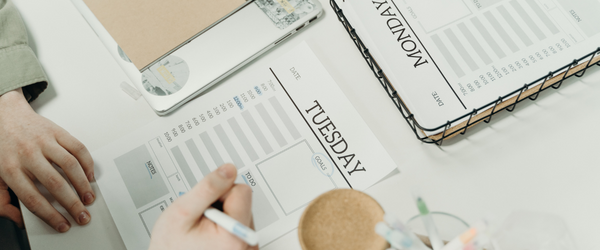 What's Your Destination?
The Executive Function of
Planning and Prioritization
This month's newsletter will cover the Executive Function of Planning and Prioritizing. It's our ability to plan out what we will do with our time, the process, or steps in a project. Our ability to determine what is most important, where we should focus our attention, and what we should avoid. Planning and prioritizing can be challenging when it's hard to focus on the future and figure out what information is the most important.
How it may show up:
Winging the day with no plan

Trying to tackle everything because it's all important.


Not knowing our highs and lows of the day and when we should tackle the challenging tasks.


We get overwhelmed and stuck because we don't know where to start the big looming task.


We have so much information in our heads we don't know how to organize it.


Relying on the urgency to get it all done without a plan.
How does this make us feel?
Relying on urgency can make us feel stressed.


We feel like we must schedule it all down to the last minute and second, making us feel like schedules can stifle our creativity and spontaneity.


Some people feel like planning is something they can skip as they will do it anyway, so why spend the time on it?
What can help with planning? The key is finding a way that works with your brain.
When you focus on more upfront thinking, planning and prioritizing can help you reduce your reliance on the urgency factor.


Find a time to plan - Schedule a time that isn't easily interrupted and when you are still motivated to plan.


Dopamine levels - Take into consideration your dopamine levels throughout the day. When will you have the energy to do the things that take up more of your brain power?


Brain Dump - We ‌want to hold all our information in our head or write it down in places we can't keep track of it. If it's in your head you may not have an excellent picture of what all the steps are, it's vague and then harder to know where to start. Pick a location for your brain dump notebook and write what you can recall you need to do or the steps in the process. This is a great place to start.


Block your time - Often we feel like we need to schedule down to the last second. That can be overwhelming. Another strategy that can help is blocking out times for certain types of tasks, (chores from 12 to 1). Keep in mind that it's helpful to factor in that plans may change and that's ok.
What can help with prioritizing?
Assign a time and importance or value - Everything seems critical or important when we don't know where to start. Pick a time when the task is due and then look at how critical it is. Ask yourself questions: What will happen if I don't do this? What will happen if I do this? What am I looking to avoid? Stick with 2-3 things that are going to make the most difference instead of trying to do all the things.


Eisenhower Matrix - This tool can be helpful when choosing which of the tasks to focus on, what you can put off, and how you divide it up into categories (important and urgent, not important and urgent, important and not urgent, and not important and not urgent).


Body doubling - Having an accountability buddy or being a body double can be a great strategy. It's helpful to have someone to just sit with you while you are working, help verbal process, or discuss ideas and important issues.
It's also important to add in the fun things that refuel and refresh us and the downtime that is needed. We all need this in our day.




Kelly Thorell
ADHD Coach | Center For Living Well with ADHD, LLC
---
Cool Resource
Those of us with ADHD know how easily we can get distracted from the task at hand, especially when it's not very interesting. We have heard of white noise, but have you heard of "sound masking"?
Sound masking can be misunderstood as white noise but it's not. It is a process of adding a low level of background sound that is unobtrusive while still reducing noise distractions.

My personal favorite for masking noise and conversation is myNoise which has a bountiful library of unique and beautiful noises to mask what you don't want to hear. There are about 200+ sound generators and I play them through my computer speakers for an immersive experience not requiring my noise-canceling headphones. Right now, I am listening to Gregorian Chants which are amazingly peaceful and calming.
I donated money to obtain access to the whole library since I never know what mood I want to create. Tomorrow I might go back to Café Restaurant to have a little coffee shop ambiance or the Medieval Library to work like a monk.
You can also get their free myNoise player on Android and Apple, play it through your browser or even find some of their creations on YouTube. Keeping life easy-peasy is the name of the game!
---
Upcoming Events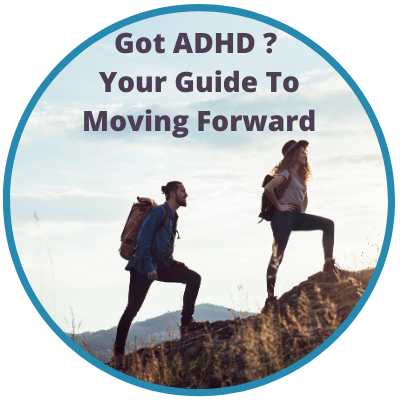 Got ADHD, Now What? Your Guide To Moving Forward

Three Dates To Choose From:
Tuesday, August 9th
Saturday, August 13th
Wednesday, August 17th
Are you at a place where you would like to tackle one or more aspects of having ADHD but don't know where to begin? This free masterclass is a great starting point for taking action.
Explore the eight multifaceted approaches for living well with ADHD
Identify your "moving forward" goal and the actions to achieve it
Get started with encouragement and support in our private coach-support community with the seven-day challenge.


Relationship Reboot Group Coaching For Couples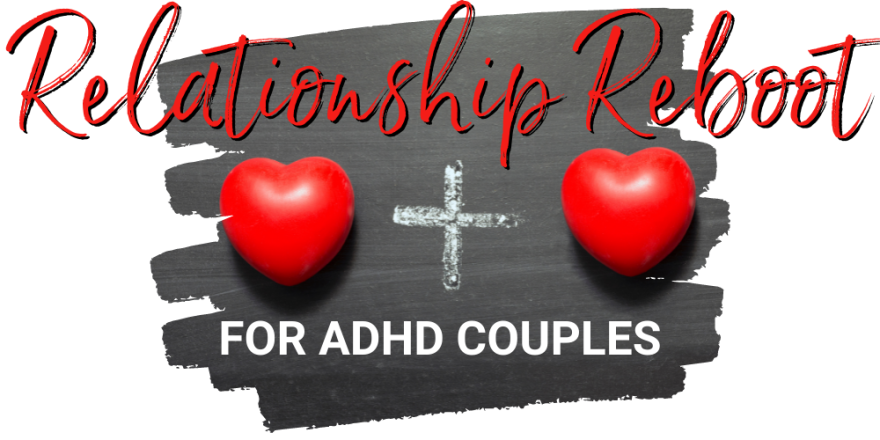 Is the presence of ADHD leading to frequent upsets and frustrations?
Have you lost the ability to communicate well?
Do responsibilities and initiative seem out of balance?
Are feelings of shame and sensitivity complicating your time together?
Are you searching for a way to strengthen your relationship or marriage?
Our small coaching group can help you reset and restore what you want to experience in your lives together. Begins on August 25th and ends on December 15th with a combination of 8 group sessions and 8 individual/couples sessions.
---
Meet Our Team
Learn More About Our Coaches &
Schedule a Complimentary Get Acquainted Session
---
©2022 Center for Living Well with ADHD · All Rights Reserved