April 13, 2021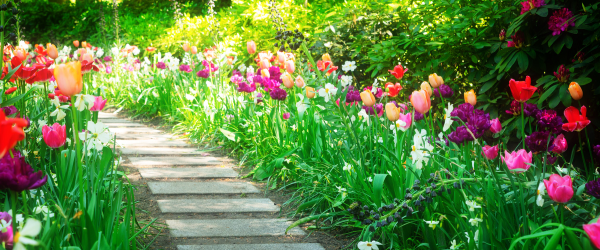 The Gifts of Beauty and Excellence
Springtime is a time of new beginnings! Daylight savings time, spurts of green growth if you've been in a winter climate, and refreshed hope and gratitude. Spring is a perfect time to use your gift of strength for appreciation of beauty and excellence.
"Noticing and appreciating beauty, excellence, and/or skilled performance in various domains of life, from nature to art to mathematics to science to everyday experience."
Here are three ways to use your appreciation:
Spend 20 minutes outdoors. Feeling a little off your game? Take a trip to an outdoor place you're fond of and appreciate all of the beauty around you. Take a few pictures as a souvenir of your trip. Studies led by Frances Kuo, Ph.D., a researcher at the University of Illinois, showed that kids with greater exposure to nature had greater attentiveness and we know adults are happier after green-space time so you get double the impact from going!
Cultivate a culture of focusing on what's going right in your work. Often we get swept up in making improvements on what's not working, so instead, pause to really celebrate your and your team's successes. How about appreciating the expertise of a co-worker? (Bonus points if you actually tell them!)
Write a poem on the bathroom mirror. Bring flowers into your home. Notice the beauty and excellence right in your own family or roommates, or even at the craftspeople who built your physical space! Share admiration for their talents and marvel at your own mastery.
Strengthening your appreciation for beauty and excellence cultivates awe and wonder, which leads to a happier life.
What other ideas can you think of?
---
Cool Resource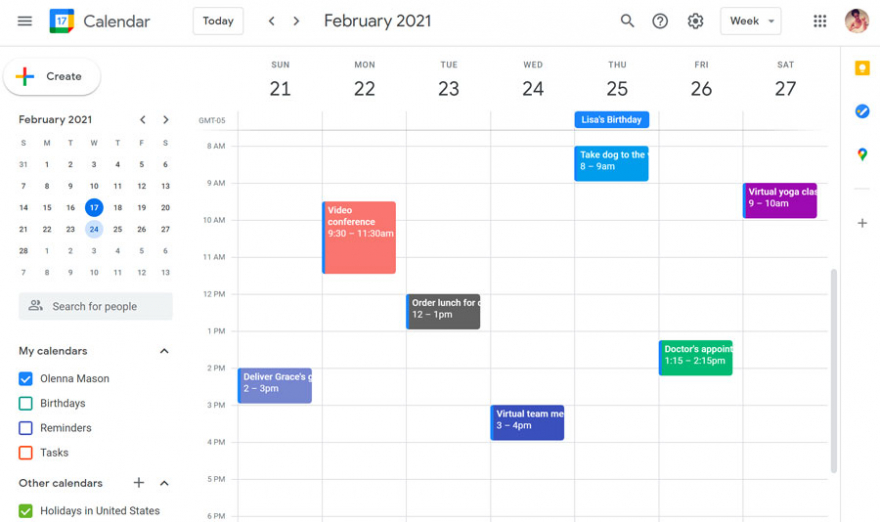 I don't know if there is any app more vital to my life than my digital calendar. Google Calendar has become an extension of my brain and the saving grace that keeps my rapidly cycling ADHD wiring from forgetting where I'm supposed to be and what I'm supposed to be doing at any given moment.
I use Google Calendar to keep track of everything from appointments and reminders to deadlines and projects and even birthdays (shh...it's a superpower). I also use it for managing important tasks and to-do's that I don't want to forget. Whether on my computer or my phone, my trusty planner comrade is always close by and making sure I appear to be organized and on top of things.
Like most other Google tools, Calendar has some super-useful shortcuts and options that are out of sight and all too easy to overlook — features that can make my precious virtual ally even more helpful. Let's dig in!
While looking at your agenda on the Calendar website from a computer, you can quickly switch between different views without ever lifting fingers off your keyboard:
Pressing 1 or "d" will get you the Day view.
Hitting 2 or "w" will whoosh you over to the Week view.
3 or "m" are the hotkeys for your Month view.
4 or "x" will zip you into your custom view — which you can set to be anything from two days to four weeks by opening Calendar's settings, clicking "View options" (under the General section), then looking for the "Set custom view" dropdown (nifty huh?).
Pressing 5 or "a" will take you to the Agenda view.
And 6 or "y" will get you the Year view.
Calendar's most helpful hotkey! (drum roll, please)
Tap the "g" key, no matter what view you're seeing, and you'll power right to any date in the past or future. (beam me over, Scotty!)
Just type the date you want into the box that appears on your screen, using either a standard numerical date format or a text-based description.
When you're done moseying around in the past or future and you're ready to return to the present, hit "t". That will teleport you back to the current date, no matter how far away in your calendar you were browsing.
That's it for this round. Clear some time in your calendar for our next newsletter and we will share more of Google Calendar's undiscovered treasures.
---
Upcoming Events
Strength Inspired Living with ADHD — Strengths Spotting
Saturday, April 24, 2021
(11:00 am Eastern | 10:00 am Central | 9:00 am Mountain | 8:00 am Pacific)
Is ADHD a gift or a curse? The answer is, it could be both! When we leverage the traits that come with having ADHD in positive and advantageous ways, the sky is the limit with the success we can create. When we don't, those traits can get us into lots of trouble or unwelcome problems. Using your ADHD-related traits and strengths to your advantage is so important! Join us for this one-hour class to learn about ADHD traits and how to identify, flip and leverage the positive attributes of ADHD and your personal strengths to help make your life a whole lot easier.
Click Here to Learn More About This Class
Marriage Uncomplicated: Bring Back the Joy in Relationships with ADHD
Wednesday Evenings | May 12 - June 30
(7:30 pm Eastern | 6:30 pm Central | 5:30 pm Mountain | 4:30 pm Pacific)
Marriage is a precious union. But when one partner struggles with ADHD, so does the partner without ADHD. Research shows us that when ADHD is not understood or not treated, it can have a draining effect on a marriage, often leading to separation and divorce. We know that ADHD is not about knowing what to do but how to make things happen. These are very bright and capable individuals. What is missing is the clarity, skills, strategies that and supports that work for ADHD to help rekindle and revitalize a strained relationship.
Click Here to Learn More About This Class
Decluttered At Last! Book Club and Coaching Circle
Monday Evenings | April 12, April 26, May 10, May 24, June 7, June 21
(6:30 pm Eastern | 5:30 pm Central | 4:30 pm Mountain | 3:30 pm Pacific)
Have you been aiming to declutter in your life for a while but never seem to get around to it? Join us for a Get-It-Done opportunity to deep dive together into what we have found to be an inspirational book while working on your decluttering goals. Receive coaching support from two experienced ADHD Coaches to help you set up reasonable decluttering goals and take the next steps to get the clutter gone.
Still time to register and catch up with the replay if you missed the first class!
Click Here to Learn More About This Class
---
Meet Our Team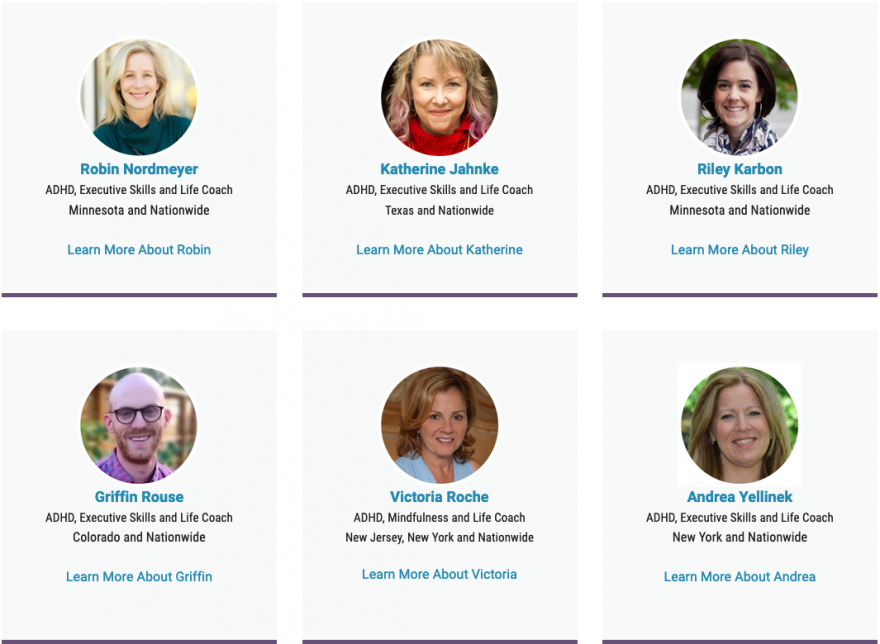 Learn More About Our Coaches & Schedule a Complimentary Get Acquainted Session
---
©2021 Center for Living Well with ADHD · All Rights Reserved