May 11, 2021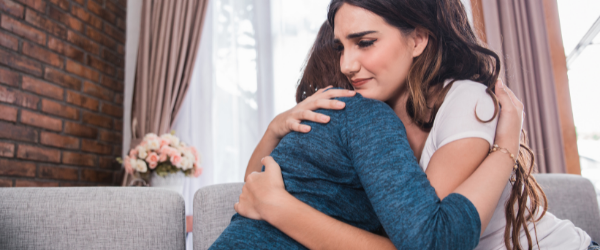 Social Intelligence: Interpersonal Strength for Caring Relationships
Research from the field of neuroscience reveals that we as humans are wired to connect.
In Daniel Goleman's book Social Intelligence, he reports that "neuroscience has discovered that our brain's very design makes it sociable ...That neural bridge lets us affect the brain – and so the body – of everyone we interact with, just as they do us."
This neural system of social circuits navigates us like our own personal radar through every encounter in our daily lives and it remains crucial to our survival.
Think about how technology is offering more ways of connecting and disconnecting as humans and how even more isolated we have become during this Covid-19 pandemic. Both trends have diminished the opportunities needed for people to connect.
Daniel Goleman proposes that social intelligence can be organized into two broad categories: social awareness (what we sense about others) and social facility (what we then do with that awareness).
A person who is high in Social Intelligence will have a keen sense of another's inner state and an understanding of their feelings and thoughts. This person will also understand and navigate complicated social situations well. They will listen fully and attune to other people's signals. They will know how the social world works.
But simply sensing how another person feels does not guarantee fruitful interactions. A person who is high in Social Intelligence also understands how to successfully use his awareness to allow smooth interactions like showing concern and care about others' needs and acting accordingly. This person with great Social Intelligence feels comfortable and can say the right thing no matter what social setting they find themselves in.
Daniel Goleman talks about the basic ingredients of relationship magic or the "recipe for rapport." Rapport is defined as "a feeling of fellowship or friendship" and rapport is something we recognize whenever a connection feels pleasant, engaged, and smooth.
Robert Rosenthal published an article revealing the basic ingredients of this relationship magic and found that rapport becomes catalyzed when three elements are present — mutual attention, shared positive feeling, and a well-coordinated synchrony of subtle nonverbal channels such as body movements and pace and timing of a conversation.
Little wonder then that those who have high strengths in social intelligence have an uncanny knack for matching the mood and pace of those around them. They tend to be likable, and we feel heard, understood and somewhat better after being around them. They have a gift for emotional uplift and are adept at spreading a better mood.
Things to do to strengthen your Social Intelligence skills:
Identify which of your friends relate most emphatically with others. Observe them closely and try to emulate the social skills that you admire in them
If someone offends you, attempt to find at least one positive element in his or her motives. Consider reasons why their offensive behavior may result from temporary, situational factors rather than from their disposition or nature
Note and appreciate others in the light of their positive attributes. Voice your thoughts to them in conversation When working with others, emphasize the value of being agreeable. Remember that group harmony is as essential as, or even more important than, productivity.
In your close relationships, speak plainly and directly about your needs and wishes. Allow others to do the same without judging them or responding with rebuttals
Note and appreciate others in the light of their positive attributes. Voice your thoughts to them in conversation.
---
Cool Resource

Want to get to know your strengths? The VIA Survey of Character Strengths is a self-assessment that provides a wealth of information to help you understand your best qualities. Go to viacharacter.org and take their assessment. It takes less than 15 minutes and it's free!
---
Upcoming Events

Marriage Uncomplicated: Bringing Back the Joy in Relationships with ADHD
STARTS TOMORROW! Wednesdays, May 12 - June 30

(7:30 pm ET | 6:30 pm CT | 5:30 pm MT | 4:30 pm PT)
Looking to improve on the ADHD-related dynamics of your marriage? Catch this last opportunity for our Workshop and Research Study. We focus on a better understanding of what it means to have ADHD, learning how to communicate better, discovering ways to leverage strengths and work as a team, building on new skills and strategies to improve the relationship, and how to manage emotions, negative thoughts, overwhelm and more.
Click Here to Learn More About This Class
Productive Days for ADHD Professionals 5-week Course with Coaching
Begins Friday, May 21
Ready to take your productivity and work satisfaction to a new level? Join us for this 5-Week Course with built-in live Q&A and coaching support to address many of the ADHD-related challenges around procrastination, managing time better, accomplishing more throughout the day, not letting distractions and interruptions get the best of your intentions. We cover this and a whole lot more in our Productive Days for ADHD Professionals program that begins in two weeks. Act soon! Our early registration bonus of a free jumpstart session ends on May 13th.
Click Here to Learn More About This Course
Executive Function and ADHD: Building Skills for Life
Saturday, May 22
(11:00 am ET | 10:00 am CT | 9:00 am MT | 8:00 am PT)
Personal development is a continual process for everyone throughout their lifespan. As we age and transition into new roles and responsibilities in our life, the demands on executive skills increase. What helps? Boosting your skills to keep up and minimize unnecessary challenges.
Click Here to Learn More About This Class
---
Meet Our Team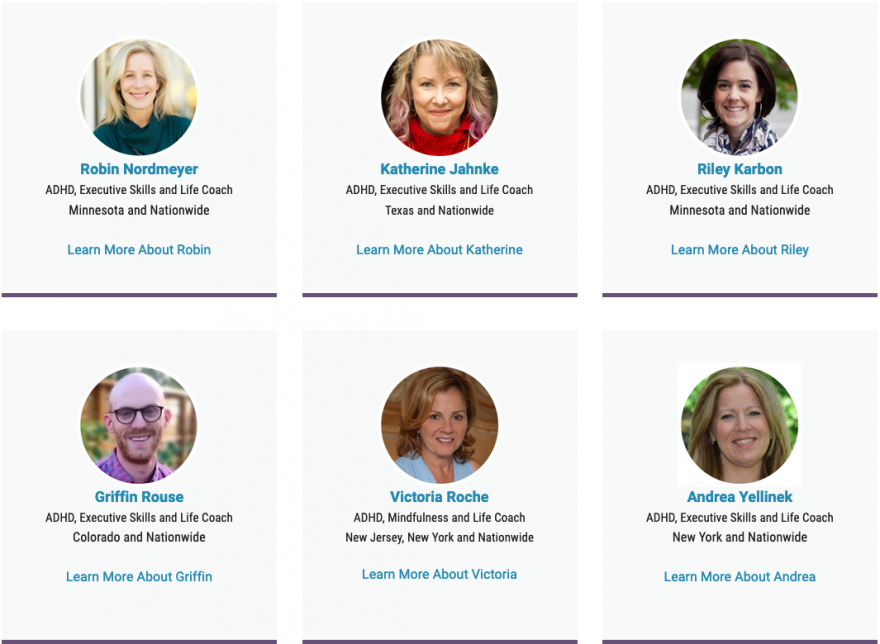 Learn More About Our Coaches & Schedule a Complimentary Get Acquainted Session
---
©2021 Center for Living Well with ADHD · All Rights Reserved