September 14, 2021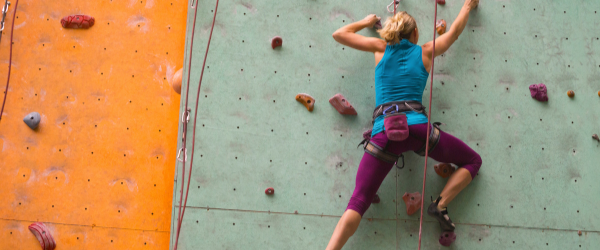 Pushing Through Challenges
with Perseverance
Let's face it … life has its share of ups and downs, challenges, goals that seem achievable, and others that seem impossible. But the character strength of perseverance can help you navigate these obstacles. When you're at your best with perseverance, you're able to keep your goals in mind and push through — despite boredom, frustration, or obstacles.
Research indicates that there are many benefits of perseverance, including increased self-confidence and a sense of personal control. Those who persevere are generally viewed by others as dependable and trustworthy … as people who follow through on what they say they will do. Needless to say, this carries over to building trustworthy relationships at school, work, and/or home.
Yet, those of us with ADHD often have difficulty with perseverance. With that in mind, here are 3 ways to help you stick to your goals and persevere.
1. Reflect on past experiences where you persevered.
Take a step back and think of moments in your life where you persevered. Ask yourself the following:
What was the situation in which I persevered?
What was it about that situation that motivated me to persevere?
How did it work out? What can I learn from that?
How did my perseverance, in that case, carry over into future challenges?
What role did others play in helping me to persevere in this situation?
In summary, remembering times in the past when you persevered can help you summon the strength of perseverance for future challenges.
2. Keep a strength-spotting journal.
This exercise enables you to acknowledge and celebrate your strengths…and build self-awareness. In this journal, you would make a daily entry, which would entail either of the following:
Spot strengths in yourself: At the end of the day, keep a log of your greatest challenges. Reflect on how you may have used perseverance to tackle those challenges.
Spot strengths in others: Sometimes it's easier to spot strengths in others rather than yourself. Consider making a daily journal entry, where you notice someone else using the strength of perseverance.
3. Take action by actively practicing to build your perseverance.
Over the next week, actively practice building your perseverance by completing one of the following exercises:
Think of an upcoming challenge over the next week. Ask yourself, how you can practice using perseverance to tackle this challenge.
For a challenging project, focus on giving it your best effort rather than worrying about the final outcome.
Set a new goal and list 2 potential obstacles that may arise. How will you overcome them?
Practice sticking to a project by committing to give regular progress updates to an accountability partner.
Be aware of negative thoughts that might prevent you from sticking to a task. Make an effort to dismiss these thoughts and focus on the task at hand.
For one of your goals, focus on the questions, "Why am I doing this? Why is this important?" Focusing on your "why" can remind you that the journey is worth the effort.
We all want to be successful at completing our goals. Think about how you might be able to integrate perseverance into your daily routines and notice what works for you. Be aware of the times when you're more likely to persevere — and when you're more apt to give up. With daily reflection, strengths spotting, and active practice, you can gradually build your perseverance … a little at a time.


Andrea Yellinek, ACC, CACP
ADHD Coach | Center For Living Well with ADHD, LLC
---
Cool Resource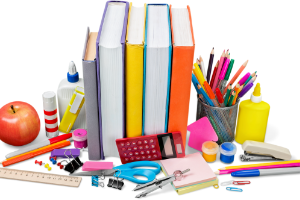 We know how difficult it can be to find those school supplies that are actually helpful for our ADHD brains versus just being another item we don't use. That's why we think this list of 10 Essential School Supplies for Kids with ADHD is a winner for both your kid and your bank account. Check out this article from ADDitude magazine: "The School Supplies Your Child Actually Needs: 10 ADHD Essentials"
---
Upcoming Events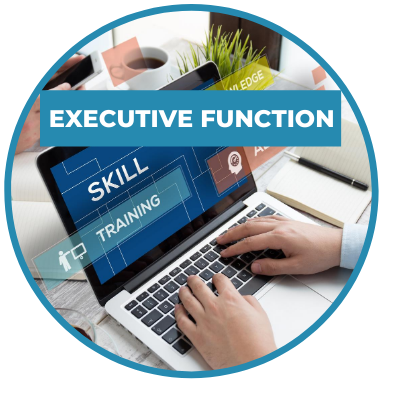 Executive Function and ADHD

Saturday, September 25, 2021
11:00 am Eastern | 10:00 am Central | 9:00 am Mountain | 8:00 am Pacific
With ADHD, our executive skills may not develop as quickly as our peers. This is why things may seem to take us longer or become harder. Sometimes we need to catch up.
In this class we explore the connection between executive function skills and ADHD, you will take a baseline assessment to pinpoint which ones are getting in your way, and learn a proven framework for building on your skills to support your success. Participants will create a 7-day challenge goal and receive support from our coaches as they work through the challenge.
Productive Days for Professionals with ADHD
Wednesdays, September 29 - October 27, 2021
5:00 pm Eastern | 4:00 pm Central | 3:00 pm Mountain | 2:00 pm Pacific
Are you ready to transform your work experience from burned out and behind to more engaged and productive?
This program is exactly what you are looking for if:
You were already feeling challenged with keeping up at the office.
Working from home has increased your levels of stress and overwhelm. Each day brings on the never-ending battle with procrastination.
Distractions and interruptions keep getting in the way.
Work continues to pile up with no balance or boundaries.
Your energy, motivation and productivity levels are waning.
You are looking to work on new skills and strategies to help with: Focus | Organization | Time Management | Planning and Prioritization | Task Initiation and Procrastination
If you can identify with any of the above, you already know what doesn't work ... now learn what does work with ADHD and find better approaches for your brain wiring.
Read more about this class ...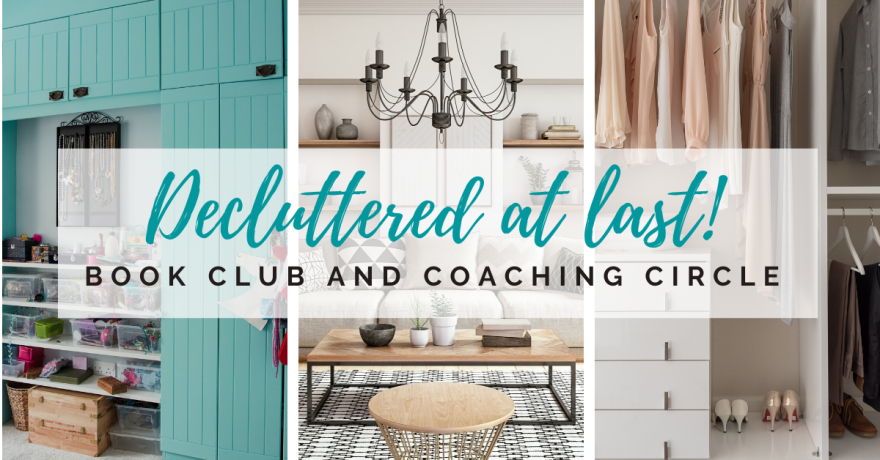 DeCluttered At Last | Book Club & Coaching Circle
Monday Evenings, October 4 - November 8, 2021

6:30 pm Eastern | 5:30 pm Central | 4:30 pm Mountain | 3:30 pm Pacific
Cutting through the clutter and living a simpler, more organized life when you have ADHD doesn't need to be an overwhelming or a monumentally difficult or tedious task.
Join us for a Get-It-Done opportunity to deep dive together into what we have found to be an inspirational book while working on your decluttering goals. Receive coaching support from two experienced ADHD Coaches to help you set up reasonable decluttering goals and take the next steps to get the clutter gone. Enjoy the opportunity of working with a group to support and cheer you on. Six live, weekly virtual sessions.
Read more about this class ...
---
Meet Our Team
Learn More About Our Coaches & Schedule a Complimentary Get Acquainted Session
---
©2021 Center for Living Well with ADHD · All Rights Reserved