September 2019
IN THIS ISSUE:
When Overwhelm Keeps You Stuck - 3 Causes and Breakthrough Strategies
New Research Study and Coaching Opportunity -- Marriage Uncomplicated
Meet our new Coach, Kristine Shiverick
Updates: Workshops and Programs for your support

When Overwhelm Keeps You Stuck

3 Causes and Breakthrough Strategies - Part 1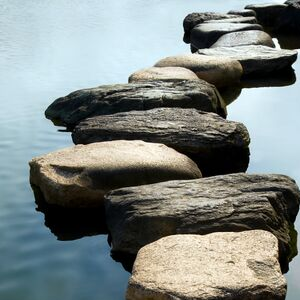 Overwhelm is real and can happen to anyone. When you have ADHD, overwhelm can lead to our brains shutting down. We may start looking for distractions to avoid accomplishing what we need to do. Hence procrastination.
Here are three situations that trigger emotional overwhelm and some ideas on how to handle to get more done.
(1) Distracting Thoughts - All that non-linear thinking can be distracting making it difficult to stay focused on the task at hand. Clear your head with a brain-dump. One way of handling this is to grab a blank sheet of paper and write everything down you are mentally trying to navigate. This becomes your 'parking lot' of thoughts, clearing your head to help you stay focused. Another option is to open a word document on your computer and type it up as you think.
(2) Difficulty With Prioritizing - With so many things we want and need to do, it can be hard to figure out what to work on first. Learn how to categorize your tasks based on urgency and importance. Note which of the tasks on your list are important. Of those, which need to be handled immediately, and which should be started as soon as possible. Always start with the to-do's that are important and urgent at the time when your brain is at it's peak performance. This is also true for the tasks you dread -- you know, the boring and tedious ones that make you want to procrastinate.
(3) Not Knowing Where to Start - Maybe you know what's important but have difficulty getting started because you don't know where to start, especially with multi-step projects. Or maybe you are stuck with all or none thinking and you realize there isn't enough time. So you decide to wait. Learning how to plan and organize a project is an important skill. A favorite approach is to mind map the process. Take out a blank sheet of paper. Draw a circle in the middle. Write the name of the project inside the circle. Around the perimeter write out the steps you are aware of to complete the project. Next look at each step and see if it needs to be broken down into smaller steps. Usually when you do this, you are able to step back, review the mind map and find a logical starting point. Make it a small step to help you get started. If you are dreading the job or feel you don't have enough time, take the step right away or proceed one step at a time to keep making progress.
We hope you have found these ideas helpful. Stay tuned for our next newsletter when we address three more.
New Research Study - Marriage Uncomplicated:

Bringing Back The Joy in Relationships with ADHD


That's all for now. We wish you all well and hope you are enjoying the fall season.