August 10, 2021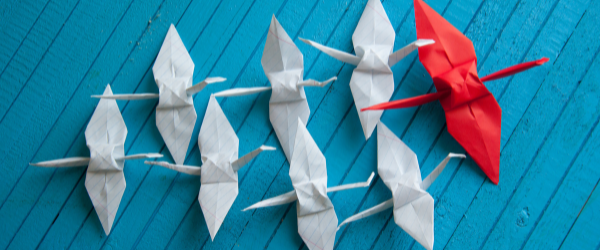 Everyday Leadership Begins as an Inside Job
Imagine a world full of everyday leaders from two angles. One is the leadership of ourselves and our own behaviors which is the act of being self-led. Another is the leadership abilities we use to engage, persuade, organize, and encourage others around a common goal, theme, or situation.
Many with ADHD possess the character strength of leadership. Here are a few stories of individuals with ADHD that used their leadership capabilities to make a difference.
Ilana sensed a shortage of minorities in leadership roles for her company. She caught the attention of upper-level management and embarked on a year-long collaborative project for the development and mentorship of minorities and professional growth opportunities within her organization.

William noticed the disconnect and increasing stress in his family as the pandemic carried on. William declared a new tradition of family nights and daily huddles to help organize a busy family all under the same roof. Each of their three children was given the opportunity to plan and lead their family night in conjunction with a parent. And, they learned simple planning skills right along with mom and dad in a daily huddle.

Natalie needed to increase her productivity and motivation to get more accomplished while working from home. She felt isolated and uninspired. Natalie discovered that two acquaintances in her apartment complex struggled with working from home as well. She proposed a scheduled virtual work-along for two hours at a time, three days a week. The idea grew and to this day, their work-a-long community has grown five-fold.
Nobody is likely to write a book about Ilana, William, or Natalie. But these everyday leaders are creating just as much impact in their workplace, family life and community using their natural abilities in leadership.

Leadership as a Way of Life
When we own our challenges and personal development, we are self-led leaders. When we dare to stand up for our beliefs or follow through on our big dreams and ideas, and when we act as though what we say and do in the world matters greatly — we are bravely leading others. In other words, leadership is a way of life, an expression of our fullest and best nature, our unique gifts. And it starts on the inside.
"Everything rises and falls on leadership," writes John C. Maxwell, in his book The 21 Indispensable Qualities of a Leader. "If you can become the leader you ought to be on the inside, you will be able to become the leader you want to be on the outside."

Qualities of Leadership
Because leadership is inextricably connected to who we are deep down, every leader has a different style. Some lead with their eccentric, charismatic selves on full, charming display. Other leaders bear no banners and sound no trumpets. But the inner qualities that make for effective leadership remain constant among all types of leaders:
Positive attitude. Leaders know they can alter their lives by altering their minds. Self-discipline, a sense of security and confidence blossom in the presence of a positive attitude.
A drive for learning—from others, from opportunities, from mistakes. Those who stop learning, stop growing.
Unwavering commitment. No great leader has ever lacked commitment. True commitment requires and inspires courage, passion, focus, initiative, and responsibility.
Communication. Sharing knowledge is essential; even more important is listening. As President Woodrow Wilson said, "The ear of the leader must ring with the voices of the people."
Interest in others. The best leaders thrive on helping others achieve their personal best; they are motivated by a desire for the highest good for all rather than personal glory.

Spotting the Leader in You
Where do your leadership qualities already exist? Consider the different domains in your life. Can you think of some real-life examples where being a leader and the qualities above were used to make a difference? Write down your examples and the behaviors and actions that made you successful. In each are the recipes for your success.
Household

Career

Family

Education

Relationships

Finances

Wellbeing

Community
Next, consider the other traits and behaviors that support your leadership capabilities.
It's very likely that some of the gifts and qualities of having ADHD were there as an accomplice to support you. For example, great leaders are often filled with endless energy and enthusiasm, or the gift of zest. Great leaders possess strong people skills while relying on their empathy and emotional intelligence. Great leaders are communicators and persuaders. Great leaders are inspired with the natural gifts of curiosity or creativity. Great leaders strive for kindness, fairness, and honesty. Great leaders don't easily give up because their own life experiences have led to the gift of perseverance. You may not have all these traits, but I bet you have a few! How do these traits serve as your accomplice?
Lastly, consider the times when leadership tendencies hinder your success. What are the occasions when your natural inclination to lead backfires for you? Are there times you are called on to be a leader that feels out of alignment with what brings you joy? Sometimes our strength for leadership is a mismatch for a given situation. We may not always possess the right qualities. In this case, consider what needs to happen instead. See if you can identify another approach or delegate a task to another better suited.
Here's to you and your success. Lead on!

Robin Nordmeyer, PCAC, CLC
ADHD Coach | Center For Living Well with ADHD, LLC
---
Cool Resource
Free Assessment for Teens & Young Adults
This free assessment is a helpful resource for evaluating your readiness to take those exciting next steps following your high school graduation. For some, it may be heading off to a 4-year college. For others it may be taking a gap year, entering the workforce full time, finding a local community college to try it out, or volunteering. Everyone is different and there are many options.
This resource will help you to:
Evaluate your skills and mindset at present for what you plan to do next.
Brainstorm and collaborate on ways to strengthen your skills and mindset to empower you for success.
Create an actionable transition plan to prepare for those important next steps in your future.
⇢ Click here to download your free assessment
---
Upcoming Events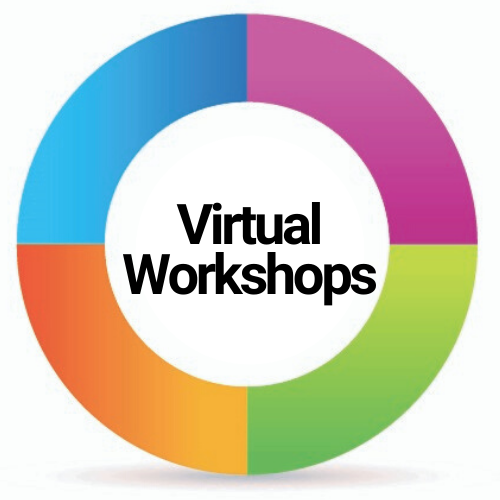 PowerUp for School Success Workshop Series

Tuesdays in August & September
2:00 pm PT | 3:00 pm MT | 4:00 pm CT | 5:00 pm ET
These live, virtual workshops are uniquely designed for middle school and high school students. Together we explore topics to encourage, enlighten and empower your child with tools to help them navigate their ADHD and experience more success in the new school year. Each workshop is 1 hour in duration and provides an opportunity to learn more about themselves and their ADHD. When appropriate, students will be encouraged to join age-appropriate break-out rooms for added support and collaboration with our coaches. All classes include a workbook and a toolkit of resources for managing ADHD long after the workshop is over.
Topics include:
Executive Function Skill Building — August 17
Let's Get Organized! — September 14
Time Management and Planning with ADHD — September 28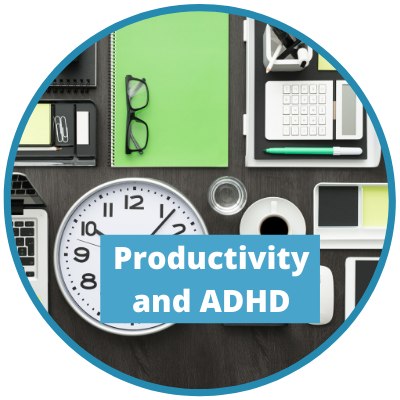 Get it Done! Productivity and ADHD

Saturday, August 21, 2021
8:00 am PT | 9:00 am MT | 10:00 am CT | 11:00 am ET
In this 90-minute virtual interactive workshop, we explore four saboteurs that are most likely to derail us from our best intentions. Learn helpful strategies and ADHD-tuned approaches to avoid these saboteurs as you go about your day to experience more productivity and accomplishment. Participants will create a 7-day challenge goal and receive support from our coaches as they work through the challenge.
---
Meet Our Team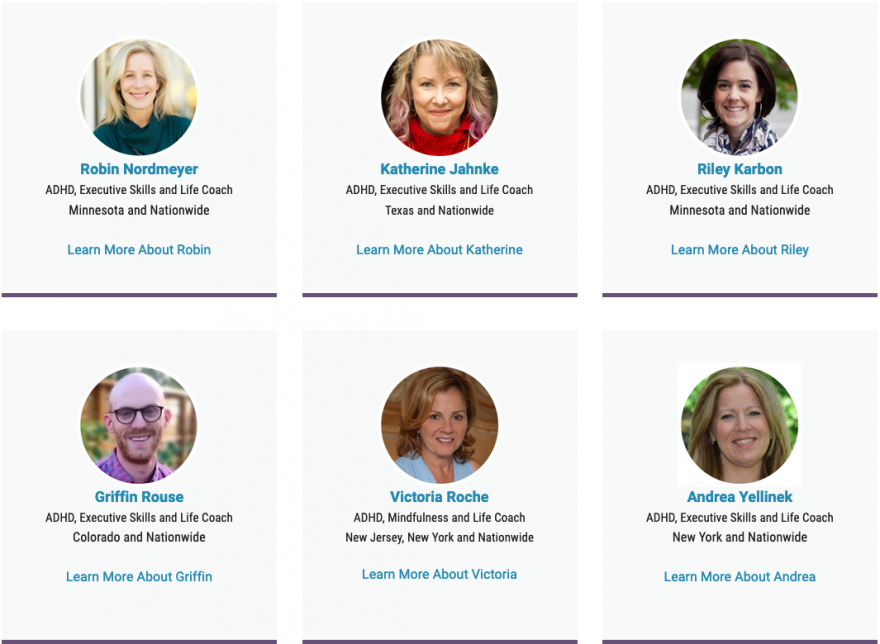 Learn More About Our Coaches & Schedule a Complimentary Get Acquainted Session
---
©2021 Center for Living Well with ADHD · All Rights Reserved