Sales Page | Productive Days for ADHD Professionals

Are you ready to transform your work-from-home experience from feelings of burnout and behind to engaged and productive?

This program is exactly what you are looking for if:
You were already feeling challenged with keeping up at the office.
And NOW your work has you working from home!
This has led to more stress, emotional overload and feeling stuck.
Your energy and motivation levels are waning.

Work seems to have no balance or boundaries.
Your built-in structure and routines are compromised.
Daily Distractions and Interruptions keep getting in the way.
You try hard to catch up but the work just keeps piling up.

You are looking for opportunities to work on skills and strategies to help with:
Focus | Organization | Time Management
Planning and Prioritization | Procrastination | Productivity
"I was very good at hiding my overwhelm at work. The truth is I felt like an absolute failure. I knew I was smart and capable. I just couldn't get myself to focus and get started with work. Hours would pass by with very little done to show for my time. Robin helped me organize and approach my days to be more productive."

— Elizabeth C, Marketing Director, St. Paul, MN

Join our Productive Days 7 Week Course with built-in coaching uniquely designed for professionals with ADHD.
By the end of this program, you will have:
Reset your work environment to experience more energy and productivity throughout the day.


Powered up your mindset and tamed some of those automatic negative thoughts that keep you stuck.


Established new boundaries and balance between work, personal, and family life all under the same roof. 


Implemented new approaches to navigate your workday and plan and prioritize your week-ahead to help you stay focused and on track with what's most important.


Discovered new strategies to help you manage the daily distractors and the unplanned pops-up each day.


Learned new ADHD-friendly skills and strategies to manage time, feel more organized, plan and prioritize.


Address 20+ common productivity blocks and step-by-step approaches to overcome them.



Are you ready to Power Up your days in ADHD-friendly ways?
Save your spot now!
THE PROGRAM BEGINS MARCH 8, 2021
New participants may enroll up until Monday, March 15, 2021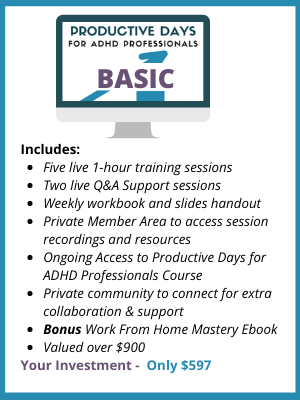 Or choose one of our easy-to-budget payment plans:
2 Payments of $315 • 3 Payments of $220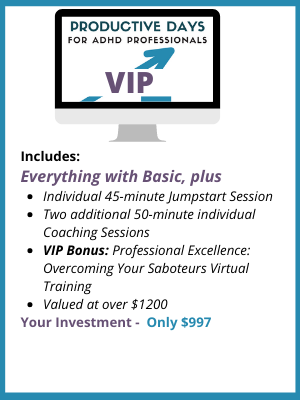 Or choose one of our easy-to-budget payment plans:
2 Payments of $520 • 3 Payments of $365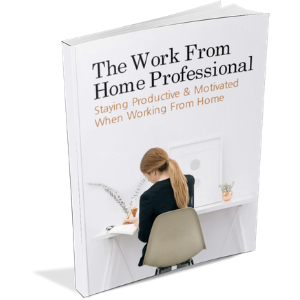 BONUS eBook
The Work from Home Professional:
Staying Productive & Motivated When Working from Home
Loaded with insight, ideas and tips for your work from home experience.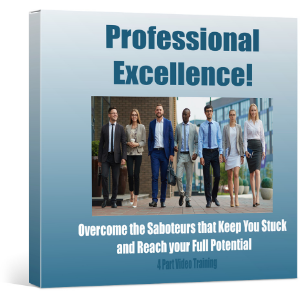 VIP BONUS: 4-PART VIDEO TRAINING
Professional Excellence! Overcoming Your Saboteurs
Don't let these saboteurs interfere with your ability to excel in your career.

HERE'S WHAT WE HAVE IN STORE WHEN YOU SAY YES!
Jumpstart Sessions for VIP
Arranged during the first week of your enrollment.

Five Weekly Training Sessions




Tuesdays at 5 pm Eastern | 2 pm Pacific
Two Implementation Weeks with Live Q&A


Tuesdays at 5 pm Eastern | 2 pm Pacific
Thursdays at 12 noon Eastern | 9 am Pacific
"Coaching with Robin helped me get through my performance improvement plan. The stakes were high and the support and accountability in coaching were largely instrumental in my surviving and keeping the job. The skills and strategies I learned have saved me many times over."

—Daniel S, Engineer, Minneapolis, MN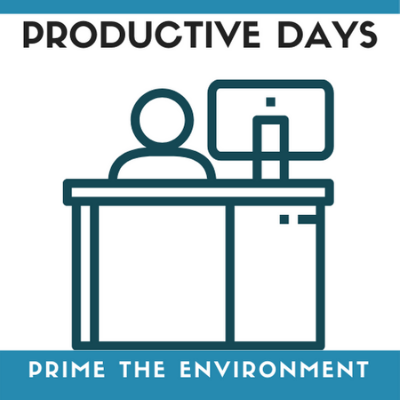 WEEK ONE: MARCH 9, 2021
Prime Your Work Environment
Free up your workspace to focus on what's most important


Experiment with some new organization hacks to make it easier to find what you need


Learn better ways to manage distractions


Leverage how to add more energy and engagement to your day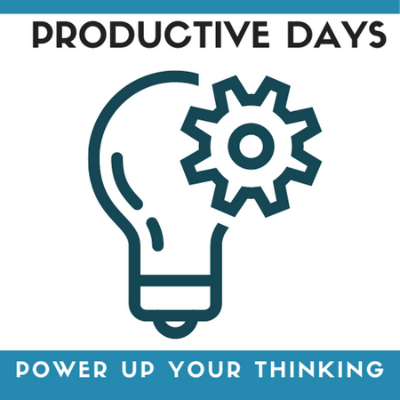 WEEK TWO: MARCH 16, 2021
Power Up Your Thinking

Step into your most authentic and empowered self

Identify your own natural strengths and best practices to approach your work and get more accomplished


Leverage five critical self-care tactics to boost your focus and mental endurance


Move past emotional overload and shutdown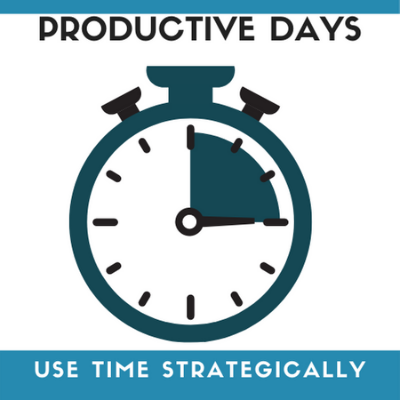 WEEK THREE: MARCH 23, 2021
Get Strategical with Your Time

Set intentions and plan your day around them


Focus on the right tasks at the right time


Manage unexpected diversions in your day


Improve your ability to estimate how long things really take and to be more realistic with your daily planning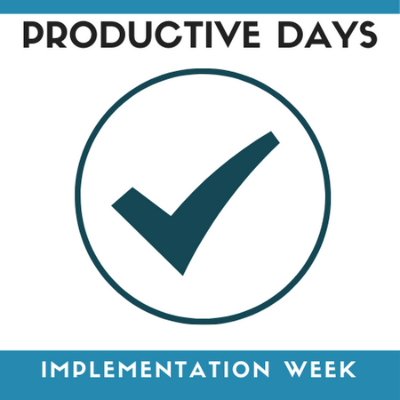 WEEK FOUR: MARCH 29 - APRIL 2, 2021
Get It Done! Implementation Week with Live Q&A

This is your opportunity to catch up as you reflect back, and implement what you learned in weeks one through three of our program


BASIC & VIP Participants: Join one of our small groups for Q&A in the Geneva Hangout for extra support


VIP Participants: Schedule and receive your individual coaching sessions during the week of March 22 - 27, 2021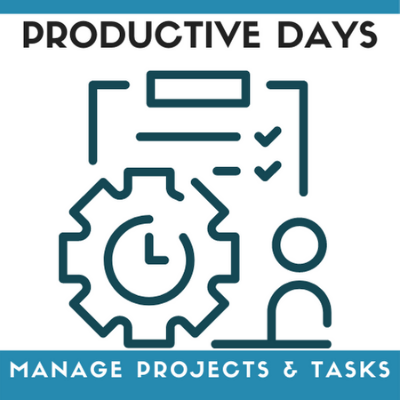 WEEK FIVE: APRIL 6, 2021
Project & Task Management
Get clear about your roles and priorities


kick start your projects and develop your action plan to get started sooner than later


Use our 5 Step formula to help you begin, persist and finish what you start


Set up boundaries and proven tactics to create more work-life balance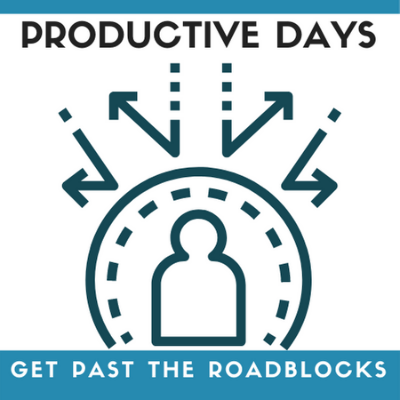 WEEK SIX: APRIL 13, 2021
Four More Productivity Roadblocks

Tackle perfectionism and its root causes


Navigate indecision and into-the-weeds thinking


Beat the "now versus not now" thinking trap


Curb the urge for people-pleasing and other off-the-hook behaviors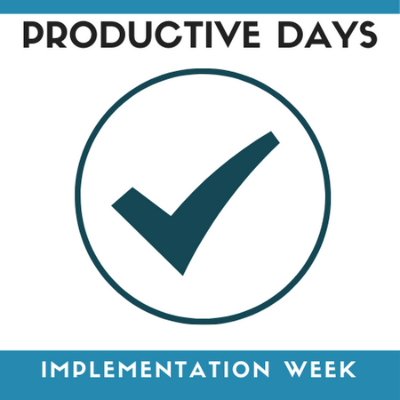 WEEK SEVEN: APRIL 19 - 23, 2021
Get It Done! Final Implementation Week
with Live Q&A
Tuesdays at 5 pm Eastern | 2 pm Pacific


Thursdays at 12 noon Eastern | 9 am Pacific


BASIC & VIP Participants: End-of-Course Q&A and Celebration — Reflect Back, Think Forward, Next Steps


VIP Participants: Schedule and receive your individual coaching sessions during the week of April 19 - 23, 2021


Imagine the impact of this training on your workday!

ARE YOU READY TO EXPERIENCE THAT?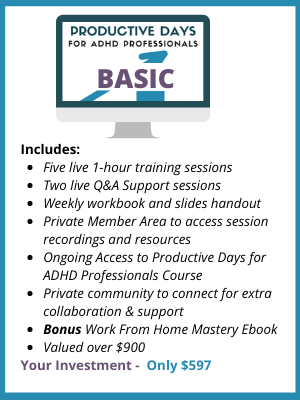 Or choose one of our easy-to-budget payment plans:
2 Payments of $315 • 3 Payments of $220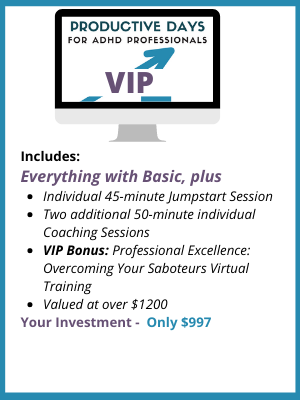 Or choose one of our easy-to-budget payment plans:
2 Payments of $520 • 3 Payments of $365



ABOUT YOUR TRAINER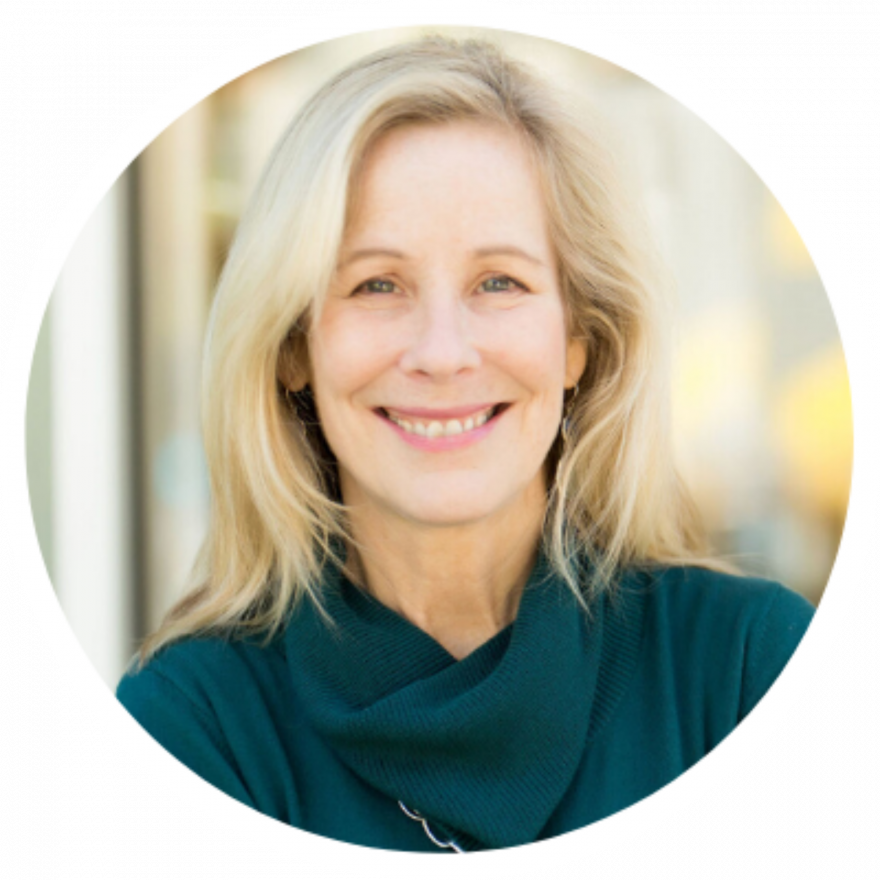 Robin Nordmeyer, CLC, PCAC
Hello there! My ADHD Coaching practice began over 11 years ago. My experience with ADHD is throughout my life! I have worked with countless adults who have experienced challenges with ADHD and weak executive function skills in the workplace. ADHD Coaching has made an incredible difference for these clients. Several were at risk of losing their jobs or ready to throw in the towel and try something else. With ADHD Coaching, many careers and jobs were saved. I was inspired to create this training program to expand my ability to support more than a full schedule of individual clients. The program is packed with the same strategies and coaching tools that helped my clients succeed. A whole lot of love and passion for making a difference goes into this training. If you are struggling with working from home or succeeding in the workplace, I encourage you to join the program and start experiencing something better right now. If you have an employee that is challenged with their job because of ADHD, please share this opportunity with them and support their opportunity to learn and grow.
"I was in absolute denial about the real impact of my ADHD until it was hard to look the other way. I needed a time management system that worked well for my role as CEO of our organization. The progress we accomplished in our coaching was geared to my way of thinking and truly transformational"

—Charles K, Creative Directory, Boston, MA
Still Not Sure? I Get It!
This is a big decision.
Click here to schedule a ten-minute chat.
I am happy to answer your questions and explore if this is the right program for you!

FREQUENTLY ASKED QUESTIONS
What if I can't attend all the training sessions live?

While we hope you will be able to attend, we realize there may be schedule conflicts and the time might not work out as well for some individuals. All live training sessions are recorded for you to watch and listen to at your convenience. Recordings are uploaded and available within 48 hours. If the timing is not the best for you, we encourage you to select the VIP option so you can take advantage of the individual coaching support.
What is the Productive Days for ADHD Professionals beta course?
The course is our way of creating flexible support and online learning options for those who are not able to be a part of our live training program. We will be enhancing and adding to the course as we work through the program. Even though it's a beta, you will have access to this course and any future updates even after your training is complete.
Does your program have a guarantee and money-back refund option?

Yes, it does. If you are not satisfied with the training or coaching we provide in the program, let us know by the end of our second week, March 12, 2021, to receive a full refund. All our training is based on what has been successful while working with our clients at the Center. Just know that we are determined to make the most of your experience in the program so you can walk away feeling a whole lot better about your work from home experience than you did when you joined.
Will there be a lot of extra homework?

Nope! We realize how busy you are with your job already. The training sessions are designed to give you ideas and strategies to make work easier. You decide what to implement and practice after each session. And we will be there to support you.
What is the private support community?
We don't use Facebook because scrolling through posts can be our clients' kryptonite, as well as ours! We use an app called GenevaChat that you can download on your computer, device or phone from the Google Playstore. We encourage you to take full advantage of our private support community to encourage and cheer you on between our training sessions. You can post your wins, join a conversation, send messages to individuals in the group, even meet up in the hangout. There is so much to learn from others with similar situations and what has worked for them. Add that to our training, and you just can't fail. Plus our coaching team will be hanging out in the community as well to add to your support along the way.
What if I am worried I won't finish?
Don't worry! We have discovered that most people may get stuck. That is why we have built-in lots of support to keep you engaged and working on your desired next steps. When it comes to this program, we have your back!
What if I want to upgrade to VIP after the program starts?
You can do that within the first two weeks! We will send you an invoice for the difference in cost for the two plays. Once the invoice is paid, you will have access to all the extras that come with the VIP option.
Who will be my coach with the VIP?
When you enroll, you will have the option of selecting the coach you want to work with. Coaches are assigned on a first-come, first-serve basis. We have a lot of amazing coaches in this group and they are ready to be of support for both options. If your coach is not able to take on another client, you will be matched with the next best coach for your situation. But remember, you are likely to receive support from several of us throughout the training.
More Questions?
We would love to get them answered for you! Click here to schedule a ten-minute chat. Or send me an email at Robin@ADHDCoach.life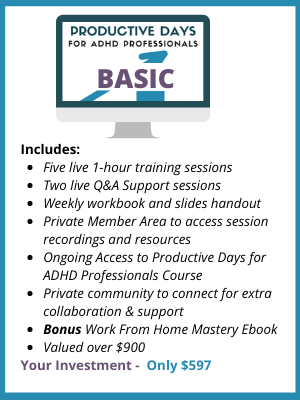 Or choose one of our easy-to-budget payment plans:
2 Payments of $315 • 3 Payments of $220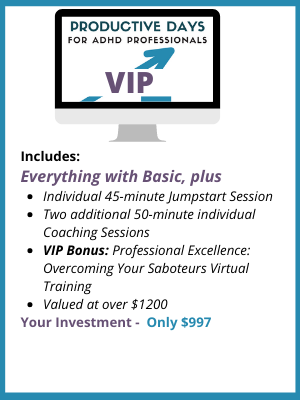 Or choose one of our easy-to-budget payment plans:
2 Payments of $520 • 3 Payments of $365