Are you a parent of a young adult who is living at home and seems to be unmotivated to lead a more independent, self-sufficient life? Over my years as an ADHD coach, I've encountered many parents who seek help for their adult child who remains highly dependent, stuck at home, and avoids higher education, vocational training, and/or employment. These struggles are referred to as "failure to launch " (FTL) and are very common for those with ADHD and coexisting issues. Understandably, this can cause a lot of anxiety for both the young adult stuck at home and equally so … the parents.  
As a parent myself, I wholeheartedly understand my parents' worries. No matter the age, we never lose our parental instinct to protect our children and shield them from pain. But in doing so, we can sometimes get stuck in a cycle of accommodation routines, where we unintentionally reinforce our child's avoidance by doing too much for them (i.e., paying their bills, keeping track of appointments, etc). Needless to say, this can actually lead to what Dr. Eli Leibowitz, Ph.D. of the Yale Child Study Center, calls a "dependency trap." But according to him, even if your young adult son or daughter is resistant to change, it's still possible for you, as the parent, to positively impact the situation by changing your own behavior. With this in mind, here are some strategies to help you manage a FTL situation with your young adult son or daughter: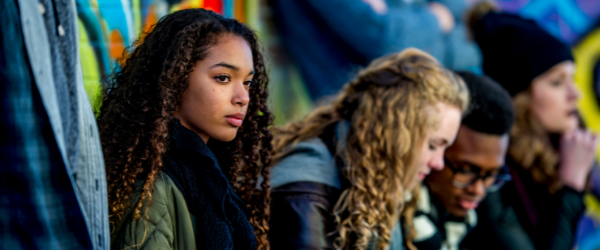 1. Reduce the tendency to accommodate your child.
Whether your son or daughter is 10, 20, or 30 years old, it's instinctive for you, as a parent, to feel protective … especially when he or she is uncomfortable or in distress. While accommodation may make your child feel safer at the moment, it could add to the problem and actually contribute to the FTL lifestyle. To whatever extent possible, it's important to resist the urge to do too much for your child … especially when he/she is perfectly capable of the task. This includes basic activities of daily living, such as cooking meals, doing laundry, keeping track of appointments, or paying bills. By gradually reducing your role in these accommodations, you can actually be sending a hopeful message to your child that he/she is capable. 
2. Prioritize better communication.
In a FTL situation, uncomfortable feelings and conflict are common … and are often the result of poor communication.  Most notably, conflicts can arise when parents feel that their son or daughter is abusing generosity or not meeting expectations.  Before you start laying down the rules to your young adult at home, it's particularly important to open up the lines of better communication.  Here are a few suggestions that you might want to try depending on your particular circumstances:
Acknowledge and empathize with your adult child's struggles. Chances are he/she doesn't feel particularly good about being "stuck" in this situation. 
Try to keep interactions positive whenever possible. Don't forget to give credit, compliments, or praise … especially when your young adult is pushing through a challenging task. 
When negative emotions are high, try avoiding face-to-face confrontation. Even though you may be in the same household, you might want to communicate by email or text instead.  
Discuss how you will deal with anger or setbacks when either side is frustrated. 
Agree upon a specific time of day to speak about plans or address concerns (such as after dinner or weekends) in order to limit the frequency/intensity of conversations.
3. Set clear and realistic expectations for your adult child.
Using some of the better communication skills just discussed, it's important for you to set clear and realistic expectations for your adult child, according to his/her capabilities and circumstances.  As the parent, it's  likely that you will have expectations related to:  
Going to school and/or looking for work
Contributing to household chores (meals, shopping, cleaning common areas, etc)
Use of shared vehicles
Contributing to bills
Maintaining a household quiet hour
Discuss these expectations with your adult child and ideally, you should put them in writing, so everyone is on the same page.  
4. Allow your child to fail or make mistakes.
Most of us understand that failing or making mistakes is part of life … even if it's uncomfortable. But, under the right circumstances, it can also teach us better ways of doing things and actually build character. As a parent, it's natural to want to protect our child from pain and so we often rescue them from mistakes or failure. We step in and bail them out when there's a problem. In doing so, however, we can actually contribute towards dependency. To whatever extent possible, encourage your child to take risks and try new things; and if failure happens, help him/her to process the experience as an opportunity to learn and grow.  
5. Find support for yourself.
As parents, we often put our children first. Seeing your young adult struggling or not living to his/her full potential is very stressful, to say the least. While it's natural to focus on what you can do to help him/her, it's also important not to neglect your own needs. Remember — if you aren't taking care of yourself,  it will be more difficult for you to have the strength to address this. Consider working with an ADHD Coach and/or mental health professional, so you can get the support you need while learning strategies to manage the situation with your young adult at home.   
If you're struggling with a young son or daughter, who's struggling to launch, it's important to remember that you're not alone. This is an extremely common phenomenon for young adults with ADHD and coexisting issues; and as such, it's important to view this as a process, not a failure. As a parent, you can positively impact the situation by changing your own behavior. By reducing accommodations, prioritizing better communication, setting clear expectations, allowing your child to make mistakes, and getting support for yourself, you can be part of the catalyst for growth and change.
Andrea Yellinek, MS, OTR/L, CACP
ADHD Coach and Life Coach, Executive Skills Coach