Accomplished with ADHD Group Coaching Program
Accomplished with ADHD Online Group Coaching Program
Next Virtual Group Begins - March 2nd, 2020

Group Sessions are held Monday evenings
March 2nd, 9th, 16th and 23rd, 2020
We meet from 7:00 to 8:00 pm CT
Your individual Jumpstart Coaching Session will be arranged at a time that works for you.
Sign Up Deadline - February 24th, 2020

You may already get that individuals with ADHD are bright and have lots of potential. So, with all that potential and brilliance, why is it so hard to accomplish the results and success desired? Is it because we have not learned how to navigate our way through what it means to have ADHD and how to approach our lives in ways we are Wired to WinTM? Being diagnosed with ADHD or noticing you have similar traits and challenges, is an excellent start. But it won't put a halt to the struggle. The good news is that when you are ready, there is a way forward to experience something different.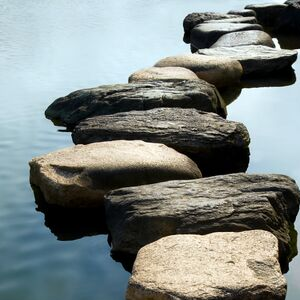 Step by Step Success Path:
First, learn about your own unique brain wiring and the approaches and strategies that work best for you.

Second, embrace your strengths and the positive attributes of having ADHD, which actually gets you ahead in life.
Third, focus on lifestyle habits to maximize your brain health.
Fourth, build on weaker skill sets to minimize your challenges. These skills include time management, organization, planning and prioritization, getting started, staying focused, and finishing what you start, communication, social skills and more.
Fifth, don't go it alone. Get the right support to empower you.
We believe with ADHD, you are truly Wired to WinTM
What if you could spend time with us and learn how to best navigate your ADHD? Our group coaching program is designed to give you the road map and support you need to make the most of your brilliance and break through the barriers that hold you back. Would you like that?
What we cover:
Better understanding of ADHD and it's impact in your day to day thinking and being
Identify your top strengths and learn how to apply them in the advantageous ways YOU are wired to win!
Learn how to bridge the gaps and develop weaker executive function skills
Explore 5 key barriers that sabotage life with ADHD
Discover ways to enhance your lifestyle to minimize the challenges of having ADHD
Learn how to use a 4-Step approach to navigate and accomplish more in your life
What's included:
One Individual Jumpstart Coaching Session- to be arranged with your sign up
Four live Group sessions for learning, coaching and supporting one another
Key topics, assessments and coaching activities with each group session
Access to private client site for session recordings, handouts and extra resources
We use Zoom to attend virtually by computer, tablet or smartphone.
Your Investment: Only $297
When you price out everything that is included, the value of this program is well over $600.
That means you are getting the same value at 50% off when you enroll with this New Year's Special Rate.
Take advantage of this great offer now. The price of this program will go up after March, 2020.
Not sure?
If you have questions about our program, we want to answer them. Reach out to us at Robin@ADHDCoach.life or WeCare@ADHDCoach.life. Let's arrange a chat. There is never any pressure to get involved with our program. Just answers to help you decide what's the best choice for you.